By Tom Burden, Last updated 4/2/2019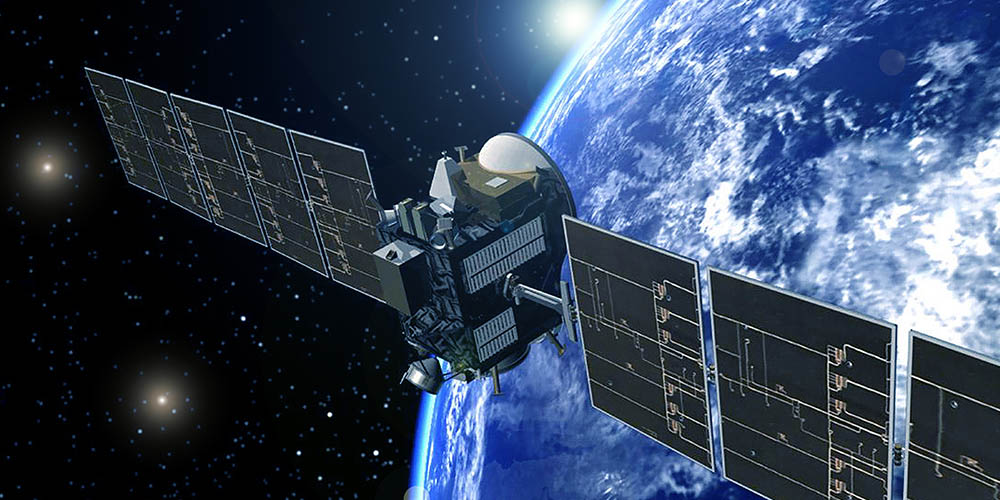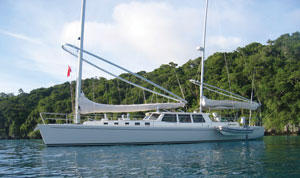 Are you planning a coastal or offshore race or cruise, or perhaps a trip to Hawaii or the Caribbean? You will be out of range of VHF radio, the standard local ship-to-ship or ship-to-shore communication system, whenever you are more than 20 miles offshore. Cell phones offer even less range, as well as dropped calls, although cruisers can boost their range with antennas. This Advisor reviews your range of choices when you travel outside the range of these "terrestrial" means of communication, using "high seas" or boating-specific ways to stay connected while getting away.
Selection Questions to Consider
Do you use an onboard computer?
If you are like many cruising boaters, you probably have one or more laptop or tablet computers onboard. For example, approximately 190,000 of the 500,000 BoatU.S. members have purchased marine computer software for use on their boats. Although a computer is a challenge in the damp and vibration-ridden onboard environment, it opens up many communication alternatives. Many offshore boaters want to continue working in some form while voyaging, or can't stand to be without e-mail, so they consider a laptop or an iPad an essential item, not a luxury.
What is your budget?
The frequency and length of your messages impacts the cost of operation, depending on the type of communications system you choose. While some services are free once you own the equipment (SSB and Ham radio), others charge by the length of the message, some have monthly or annual service charges and some have both. For in-port use in many destinations, WiFi wireless Internet access is cheap (or free), and may allow cheap or free phone calls using FaceTime, Skype and SkypeOut. Offshore options range from reasonably affordable, slow speed radio (SSB, SailMail) to fairly pricey and higher-bandwidth (Inmarsat satellite dome) to really costly but just like at-home net surfing (Inmarsat Fleet broadband).
How comfortable are you with technology?
SSB radios require some operating skill for voice communication or e-mail. You need a robust battery system, and correct installation of the radio, antenna and grounding plate. Ham radio is harder still and requires a license. SPOT/Globalstar's SPOT Global Phone or Iridium's 9555 Handheld Satellite Phone, on the other hand, are almost as easy to operate as an ordinary cell phone.
What type of communication will you need?
Your answer to this question will greatly impact what device or services you select. SSB is the clear choice if you need to communicate with more than one boat at a time, such as when you need to do a roll call in an ocean race or discuss local harbors or weather by participating in a cruising net, or broadcast a distress message to anyone and everyone who may be listening. For sending or receiving e-mail, the simplest, least expensive and slowest approach is to use SailMail with your SSB. Satellite phones are great for calling home, the Coast Guard or a weather router, but they have different costs and capabilities. Satellite Messengers offer text messaging with Twitter-like character limits, or canned "I'm OK" messages, at an affordable cost.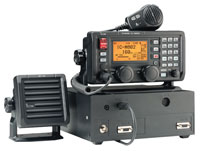 How much do speed and reliability matter?
How important is your message? If you send e-mail via modem and SSB using SailMail, you have chosen the budget-conscious solution, but you may experience delays due to lack of ground station availability or poor radio signal propagation. You also will not receive a "bounce message" if your signal doesn't get through or if you mistyped an address. Essential communication (with your office, for example) where you need to be in touch at certain times, may require the reliability of Inmarsat or Iridium. Some cruisers believe in having both SSB (for group communication or low-priority e-mail) and a satellite phone (for pricier essential person-to-person contact) for the best of both worlds.
What are the communication options?
Single-sideband (SSB) radios offer relatively reliable ship-to-ship and ship-to-Coast Guard communications for cruisers and racers. Because SSB is a "party line" system, and everyone can hear your communications, it's ideal for coordinating rescues at sea and for marine "nets" where cruisers gather on a schedule to discuss topics of interest. It's also the choice for offshore ocean race position roll calls since all participants can listen in on other vessels' communications. SSB radios are moderately expensive and require sophisticated installation, which may equal or even eclipse the cost of the hardware. They also require some training for use, and a commercial operators license, band plan agreements, a ship's station license or other restrictions may apply, depending on how and where you use your radio.
Digital Selective Calling with SSB
Like a VHF radio, SSB radios include the capability for Digital Selective Calling (DSC) functions. VHF digital selective calling operates on digital channel 70, while SSB radios use digital frequencies on 2, 4, 6, 8, 12 and 16MHz. Activation of your radio for DSC requires that you connect a GPS receiver to the radio, and input your nine-digit MMSI (Maritime Mobile Service Identity) number. As with VHF radios, pushing the red DSC button generates an automated Mayday transmission that includes your boat's MMSI, the time and your Lat/Long coordinates. An alarm is activated on all receiving radios, which require the radio operator to push a key to manually deactivate the sound. You can test your radio's DSC function (limited to once per week) by sending a test transmission to a Coast Guard station's MMSI number.
Getting your MMSI number
To obtain an MMSI number for your SSB radio that you can use in foreign ports (including Canada and the Bahamas) you need to apply for a Ship Station License and a Restricted Radio Operator permit. The Ship Station License costs $160 (valid for ten years) and allows you to carry the equipment onboard your vessel. The Restricted Radio Operator Permit (costs $85 and is valid for your lifetime) allows you to operate the equipment. Request an MMSI number when you apply for the Ship Station License. No tests are required for either license. Apply at wireless.fcc.gov/uls.
Obtaining a Restricted Radiotelephone Operator Permit
File Forms 159 and 605 with the FCC. You do not need to take a test to obtain this permit. The FCC will mail the permit to you and it will be valid for your lifetime. Don't forget to sign and date your application and include any applicable fees.
Phone Calls Via SSB
You can initiate or receive phone calls via SSB from anywhere in the world. Set up an account with ShipCom to avoid broadcasting your credit card information.
What you need for SSB:
A reliable source of 12-volt power (an SSB radio draws about 20 amps when transmitting)
A good antenna. Standard antenna arrangement for a sailing sloop is to use an insulated backstay driven by an automatic tuner. The antenna tuner is typically mounted under the deck near the backstay, and is grounded to the keel with a 3" copper strap. Additional 3" wide copper straps should also connect to all nearby metal, such as stern pulpit, metal tanks, and the engine.
If you are going to use SailMail, you need a laptop computer and a high-frequency modem. SailMail works best with the SCS Pactor-II modems.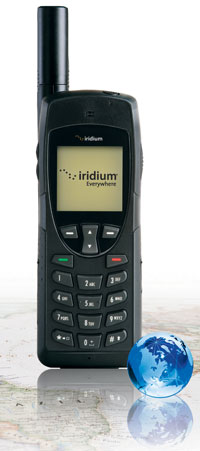 SailMail Cruiser Net
A nonprofit group of yacht owners who operate coastal stations throughout the world, SailMail is a simple and affordable low-bandwidth way to send and receive e-mail worldwide. You need two common pieces of cruising electronics, an SSB radio and a laptop computer. You will also have to buy one other component to send and receive e-mail, a Pactor HF-radio modem, which costs $900 to $1250. An annual membership fee of $250 covers the costs of the network. The system's capacity is limited, transmission speed is ultra slow, but SailMail is popular with long-distance cruisers who are on a budget.
Some cruisers use SailMail for their primary economy e-mail service and carry an Iridium phone as an emergency backup for critical communications, or for use when radio signal propagation is poor. Some SailMail members use SailMail's AirMail software to access their e-mail via their satellite phone because they like its efficient communications protocol, compression, and filtering to reduce their satellite time and cost. They carry a Pactor modem for use with their SSB radio as a backup to their satellite system.
GRIB Files—Raw Weather Data
GRIB files (compressed digital weather maps) are examples of some really useful data. GRIB (GRIdded Binary) is a mathematically concise data format commonly used in meteorology to store historical and forecasted weather data. Made for transmission to offshore vessels with low-bandwidth receivers, HF radios or satellite phones, GRIB files let you see wind speed, direction, surface pressure, 500-MB charts and wave height for up to 15 days ahead. It's raw NOAA data but very useful, and GRIB files have replaced weather faxes as the preferred way to receive long-range weather forecasts.
A simple and very user-friendly program created by a group called Saildocs allows you to receive daily GRIB files by email. Sending Saildocs an email with some simple text commands generates an automatic email response, uploading the data you request.
For longer-range forecasts go to //www.emc.ncep.noaa.gov to get GFS files up to 16 days out in a format similar to Passage Weather. You should study pilot charts for the areas where you will be sailing.
Iridium Satellite Phone
Iridium provides portable voice communications worldwide (like a cellular phone that can always connect), and can also be used to connect to the Internet. The portable handsets must be used with a clear view of the sky, or with an optional external antenna (an accessory that is especially important when sending or receiving e-mail with your laptop, so you don't need to bring your computer on deck).
The system consists of a network of 66 low–Earth orbit satellites (LEOS) that communicate from satellite to satellite until the call or message reaches its destination. The handset is comparable to the cost of a good SSB radio. Airtime starts at $1.49 per minute worldwide, with lower rates available, depending on the plan chosen. The more you use your phone, the cheaper your per-minute rates. You can also send up to three short text messages of 160 characters for free in any ten-minute period. Data and Internet access is available at very slow speeds of up to 9.6 kbps (with compression), and 2.4 kbps (without compression).
Iridium 9555 Satellite Phone With UUPlus Email Provider
West Marine's founder (and dedicated long-distance offshore cruiser) Randy Repass uses this setup and reports that it "Provides very reliable email service that is efficient too". Using this you can receive and send 'normal' email load in 1 to 2 minutes per day, and at any time of day. You must buy the phone and email modem, and subscribe to Iridium for satelite time for about a $1.50 per minute and subscribe to UUPlus as your Email provider using compression software to minimize airtime.

Of course, Iridium works very well as a phone too. We try to minimize the phone time as it is easy to spend lots of money talking. This is the best worldwide email solution for offshore cruisers we have found. As we use the system for business as well as personal use our monthly bill runs a few hundred dollars a month." UUPlus offers a robust and reliable email solution specifically designed for Internet email and file transfer over satellite phone networks.
Iridium Go
The Iridium Go uses your tablet or smartphone as handsets to send and receive voice, text and data messages. I used this device during the Singlehanded Transpac race of 2016, with an iPhone 5S and iPad. It is relatively easy to operate.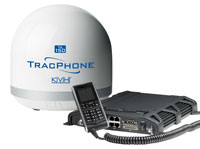 Inmarsat
Inmarsat owns and operates 11 satellites in geostationary orbit 22,167 miles (35,786km) above the Earth. Three Inmarsat-4 satellites, launched in 2009, established the world's first global 3G network, and are expected to remain in service until 2020.
Mini-M, the world's most widely used marine satellite communications network, provides phone/PABX, fax and computer connections over virtually the entire globe. Making a call is similar to placing an international call using a cell phone, only the call goes through one of the four geostationary Inmarsat satellites.
Fleet, introduced in 2002, is generally a big boat-big antenna-high bandwidth-high budget choice that includes three different services: Fleet F77 for commercial and large yacht users; the mid-range Fleet F55; and Fleet F33 for smaller vessels. The equipment, named for their required 77cm (30"), 55cm (22"), and 33cm (13") diameter antennas, is expensive, starting at $6,000. Fleet F33 features high-quality global voice services and spot-beam ISDN data at 9.6kb/sec. Maritime-specific information, such as sea and weather charts, can be made available online and updated in real-time. Users can also enjoy the benefit of reliable, easy access to e-mail. Inmarsat's I-4 satellite constellation is in place for a twenty-year lifespan, so the system is stable.
Fleet Broadband, a marine version of high-speed BGAN, allows net browsing at speeds formerly available only on home or workplace computers. KVH's TracPhone FB150 is the smallest in their family of Fleet Broadband-compatible systems, with a dome measuring 13" x 13 1/2" and weighing less than 11lb.
If you also want satellite TV service, KVH's TracVision M Series domes are similar in size to their Fleet Broadband products, so you can mount two identical domes. For example, the FB150 and the TracVision M1 are both 13"dia. packages. Intellian, KVH's competition, offers similar products at competitive prices. See their FB150, FB250 and FB500 Fleet Broadband communication and i-Series satellite TV systems.
SPOT uses social networking to keep folks at home up to date. It also offers emergency signaling functions that approach the capabilities of an EPIRB or PLB.
Satellite Messengers
SPOT and inReach: A new and growing category of satellite messaging devices include the SPOT Gen3 Satellite Messenger and Garmin inReach™ Explorer+ or SE+ Satellite Communicator, which allow text messaging, tracking and emergency notification. SPOT lets you send, but not receive short messages. inReach allows two-way, 160-character messaging and comes with a virtual keyboard on its LCD screen.
You can let folks at home track your progress by updating Twitter, Facebook, SPOT Adventures or the inReach MapShare page. Send email and text messages, request non-emergency help from GEOS, and in the case of a critical emergency, send an SOS message requesting emergency assistance.