By Chuck Hawley and Tom Burden, Last updated 6/14/2019
Article Contents (Click on desired subject.)
---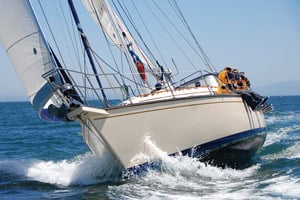 By Chuck Hawley and Tom Burden, Last updated 6/14/2019
Going cruising and leaving the dry-land world behind for weeks, months or years, is a lifetime opportunity. Outfitting your boat right is critical to passagemaking that is both safe and fun. We've written this guide to help you take care of all the little details, and make sure that the checklists you prepare before you go have all the equipment you need, and the RIGHT equipment.
We understand that most cruisers are on a budget which is why we have tried to list the must-have items in a priority category, as well as optional equipment you may choose to skip. Radar and refrigeration fall into the latter category, for example.
We've prepared a general guide you can use for cruising under power or sail, for the Trawler Trek, the Caribbean 1500 or the Baja Ha-Ha. We've distilled the expert wisdom of authorities like John Neal and Amanda Swan Neal, Pam Wall, Steve Dashew and Nigel Calder (and highly recommend you peruse the cruising books of these and other writers), and we've also relied on our own experiences.
Making an ocean passage requires preparation, including plenty of training and practice. We hope you'll also be vigilant about protecting our ocean and its inhabitants throughout your voyaging. To quote the motto of the Seven Seas Cruising Association, "Always leave a clean wake."
Most of all, we wish you a safe, fun passage that you'll remember with pleasure for a lifetime.
---
Safety Equipment, Vessel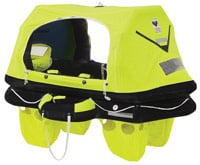 Life Raft (Priority)
We recommend offshore life rafts from Viking, Revere or Survitec, but there are a variety of other quality brands including Winslow, Plastimo, Switlik, etc. Size the raft large enough for two more people than you normally carry: a boat with a four-person crew should carry a six-person life raft. Augment with gear shown below under Grab Bag.
Note: To be effective, the raft must be launched successfully in order to save the crew's life; therefore it should be stored on deck in a cradle with a hydrostatic release, or stored in a purpose-built locker where it can be easily accessed by the crew. Life rafts also need servicing at regular intervals: make sure the brand of raft you choose has service centers in the places you're likely to end up.
Grab Bag (Priority)
A "Grab Bag," or Abandon Ship Bag, contains critical emergency supplies to take into your life raft. Grab bags should be relatively waterproof, should float and have interior pockets for safety items. Consider adding a lanyard to make the bag more difficult to lose if the raft capsizes. This is an excellent place to store most or all of your vessel's signaling and survival gear.
Suggested contents for the grab bag include: EPIRB, SOLAS flares, watermaker, fishing kit, waterproof handheld VHF radio, spare battery pack, medical kit, space blankets, signaling mirror, several flashlights.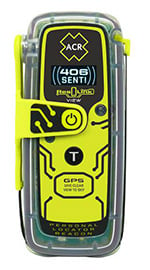 406 MHz EPIRB (Priority)
An EPIRB (Emergency Position Indicating Radio Beacon) is a small radio transmitter that is connected to a global satellite network and used worldwide to alert Search and Rescue agencies in a dire emergency, such as when your boat is sinking. A 406 MHz EPIRB is one of the most effective and important safety items that a cruiser can purchase. We recommend upgrading to a model that has a built-in GPS so that your position is instantaneously transmitted to rescue agencies. An option is to use a PLB, or Personal Locator Beacon, but you will sacrifice battery life (24 hours vs. 48 hours) and PLBs won't float in an upright position. Keep it in the grab bag, unless you can afford the luxury of having a Category 2 in the life raft, and a Category 1 or 2 on the vessel.
Register your EPIRB or PLB online at beaconregistration.noaa.gov.
Flares (Pyrotechnics) (Priority)
Ocean-going boats need SOLAS grade signals. We recommend having parity between handheld red and rocket parachute flares, and six of each is a reasonable inventory. Add two orange smoke canisters for daytime signaling. Consider storing one orange smoke in the cockpit where it can be used as a COB (crew overboard) signal during the day. Useful life is a decade if kept relatively dry. Store in your Grab Bag.
Note that the need for pyrotechnics is reduced by the increased use of EPIRBs and other communication devices. SOLAS flares are powerful signals, and they must be used with caution.
Emergency Watermaker (Priority)
While a 406 EPIRB will improve your chances of a quick rescue, we still recommend that you augment any life raft water with a watermaker. They can produce enough fresh water to hydrate 24 people indefinitely.
Handheld VHF Radio (Priority)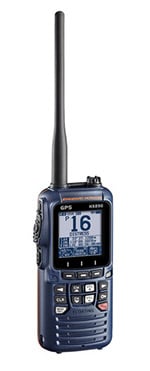 Handheld VHF radios are a good backup to the ship's VHF radio, since they are independent of the ship's antenna and DC system. We think that you should carry one in your Grab Bag equipped with a waterproof bag and alkaline batteries for life raft communications as well. Recommended models include the West Marine and Standard Horizon ranges of products. Some models float when dropped overboard, and several include an integral GPS receiver, with full Digital Selective Calling (DSC) safety features.
Radar Reflector (Priority)
Radar reflectors vary widely in their performance. Best in our tests have been large (12" diameter) octahedral reflectors like the Davis Echomaster. The larger TriLens and Echomax reflectors are also good, and can be mounted permanently. For portable use, the inflatable Echomax is very effective.
Ships at sea frequently use the 24-mile scale on their S-band radar. This radar will not pick up most small craft or their radar reflectors until the range is down to six miles or less. Clutter from the radar tends to obscure the nearest three miles of range. Therefore, there is precious little time for an alert watch-stander to identify a small vessel at sea. Ship's radar is largely designed to detect ships, not boats, and therefore a proactive approach using your own small boat radar is probably the best solution.
Engine Room Fire Extinguisher (Optional)
Engine room extinguishers are ever vigilant, requiring no operator intervention. They are sized by the cubic feet in the engine room. Diesels require an interface box to stop the engine if the extinguisher goes off.
The BoatUS website (boatus.com/seaworthy/fire/default.asp) has some very interesting statistics on the causes of fires onboard recreational boats. The main cause of fires is a failure in either the AC or DC wiring, or appliances connected to the electrical system (55 percent). Engine fires account for 24 percent, and fuel fires account for eight percent. So, while an engine room fire extinguisher will help in many cases, portable extinguishers are also vital.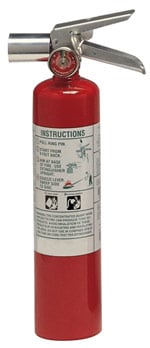 Portable Fire Extinguishers (Priority)
Portable extinguishers should be mounted in every cabin to allow crew to escape from below and in a cockpit locker so fires can be fought from above. Label locations so they are obvious to new crew, and make sure everyone is familiar with their location and operation.
While it would seem that ABC extinguishers would be the best choice, since they are effective on wood, as well as fuel and electrical fires, they are very difficult to clean up and can corrode metals, especially electronics. It's not uncommon to have a fire near your electrical distribution panel or navigation station, so having a relatively "clean" extinguisher such as the Kidde Halotron I in this area can reduce the incremental damage to your electronics.
Bilge Pumps (Priority)
Bilge pumps will not keep a boat from sinking if it has major flooding, but they will 1) reduce the rate at which it takes on water, and 2) allow crews to de-water a boat which has had emergency patches or a collision mat. Bilge pumps can also be helpful to get rid of water from down-flooding, (when water enters from hatches and other deck openings). We recommend two large electric pumps (2,000 gph or larger) with float switches, which can be arranged to turn on at different water levels. Put a bilge alarm on the pump which is activated at the higher water level.
Quality manual pumps can move 30 or more gallons per minute (1,800gph), but they tie up a crewmember and are very tiring. Key to their success is having a short discharge line with a smooth interior (actually, this applies equally to electric bilge pumps). Anti-siphon loops will be necessary to keep the discharge line from backflowing, unless the outlet is always above the waterline.
Patching Materials (Priority)
Should your hull suffer damage from a collision, there are a number of materials that can be useful to stem the flow of water, or to make emergency repairs:
Pre-cut pieces of waterproof plywood
Underwater-cure epoxy putty
Collision Mat (Priority)
A collision mat is a temporary fabric patch that can be maneuvered over a hole in the hull. Much more effective than trying to stop water from the inside, where cabinetry and bulkheads can make access very difficult.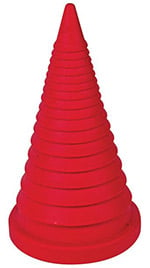 Tapered Wooden or Foam Plugs (Priority)
Emergency plug should be attached with a lanyard to every thru-hull fitting. Make sure they are the correct size. A small brass eye or a drilled hole will allow the line to secure them. Forespar makes a modern, plastic alternative called the Sta-Plug.
Lifesling (Priority)
The Lifesling2 rescue sling, combining a modified horseshoe buoy and a retrieval line, is the most important piece of safety gear you can own besides your own flotation gear. It provides flotation and a way to pull the victim to the boat and back aboard. Independent tests consistently rate the Lifesling in a class by itself. Requires a modest amount of practice, but should be mandatory on any boat over 24'.
Lifesling Lifting Tackle (Optional)
The Lifesling Lifting Tackle is used to hoist the victim out of the water using either a halyard (sailboat) or an overhanging strong point (powerboat). Larger sailboats may have halyards that will reach down to the waterline, and also large halyard winches that are powerful enough to enable the smallest person to hoist the largest out of the water. Otherwise, buy the lifting tackle.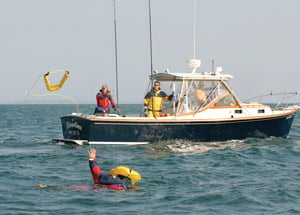 Throwable PFD (Priority)
We like horseshoe buoys compared to cushions or rings. Augment with a Throw Rope Bag to make it easier to contact someone in the water. Give priority to the Lifesling, however.
There are some devices that appear to both throw well (long distances and with good accuracy) and provide flotation. One is the Rescue Stick, which throws like a stick you'd throw for a Labrador. The Lifesling has the advantage of remaining connected to the vessel so that you can pull the victim to the boat.
Masthead Tricolor Light, Sailboat Only (Priority)
At sea, a masthead tricolor light is far more visible than deck-mounted lights. Deck lights are often obscured in coastal waters due to the effect of city lights. Use deck lights when close to shore, or when under power in conjunction with a masthead light. See comments on spare bulbs below.
LED navigation lights have the advantage of consuming much less power (generally 80 percent less) and also last for many years of constant use. They are more expensive (but dropping in price every year), but since navigation lights can be a large percentage of a cruising boat's electrical consumption, they can actually pay for themselves in reduced engine use for charging. Deck-level LED lights are a little harder to justify, since they are generally used with the engine. Still, they will require less maintenance.
Battery Operated Portable Spotlight (Priority)
Good ones are hard to find, but we find a portable spotlight to be invaluable. Can be used for anti-collision protection when shown on the sails, and can illuminate odd stuff in the water (or a crew overboard).
---
Safety Equipment, Medical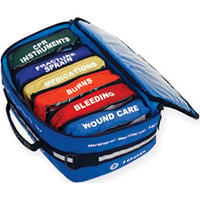 Ship's Medical Kit (Priority)
We like any of the current medical kits which are partitioned into smaller "bags" of gear, each one of which will treat a particular class of injury. Also consider having a kit that's easily available to the crew so they can find common drugs and bandages. We'd include common painkillers, bandages, sunscreen, tweezers, etc. This will keep your crew from rummaging around in your neatly organized Ship's Medical Kit.
Ship's Medical Kit, Drugs (Priority)
See the excellent descriptions of what to bring in your medical kit in the Offshore Cruising Companion by John Neal or the list published in the Marine Medicine book by Drs. Eric Weiss and Michael Jacobs. You'll need a shoreside doctor to write prescriptions for non-OTC items. It may also make sense to use a telemedicine service like Dr. Dan Carlin's excellent WorldClinic (worldclinic.com), or a service associated with your local hospital emergency room. This is one of the best arguments for having reliable voice communications onboard, like Iridium or Inmarsat iSatPhone.
---
Safety Equipment, Personal
Inflatable Life Jackets (Priority)
Inflatable offshore vests will provide the greatest performance in the water, and will be comfortable to wear. When integrated with harnesses, you have a single piece of gear that provides nearly all the safety gear you need on deck. Add equipment listed below under Personal Location Items.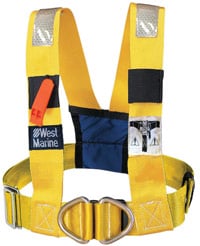 Type III Life Jackets (Optional)
While inflatable life jackets are great when on the open water, you should have an assortment of comfortable Type III life jackets available for guests, when out on the dinghy, and other calm water activities.
Safety Harnesses and Tethers (Priority)
While we generally recommend that harnesses be integrated with inflatable PFDs, it may be too hot or too heavy to wear them in warm climates. Harnesses must be worn under many conditions, and some skippers elect to make them mandatory when on deck.
Tethers should use hooks that cannot be accidentally unhooked at the deck end of the tether, such as the Kong safety hook (should meet Section 5.02 of World Sailing 2016-2017 Offshore Special Regulations), and an easy-to-release snap shackle at the chest.
Personal Location Items (Priority)
Crew members need a strobe light, a waterproof flashlight and a pouch to keep the gear in. This gear must be worn on the harness or PFD to be effective; much better than having it in a variety of pockets.
---
Personal Comfort & Clothing
Offshore Foul Weather Gear (Priority)
Cruising sailors live in foul weather gear like a corporate lawyer lives in a three-piece suit. Buy quality gear that fits loosely enough to allow insulating garments beneath. Best brands are Henri Lloyd, West Marine, Gill and Musto. Breathable fabrics are dependable and recommended for additional comfort.
Lightweight Foul Weather Gear (Optional)
Once you've suffered through the high latitude departure on your Dream Cruise, you'll want to shed some of the weight and bulk of your heavy foul weather gear and migrate to lighter, more flexible gear. These sets will often be unlined to reduce weight and increase breathability. We find that we wear the jackets alone with shorts during rain squalls in the tropics. You can consider using waist-high pants instead of bib overalls, and the jackets will generally be cut several inches shorter than offshore jackets.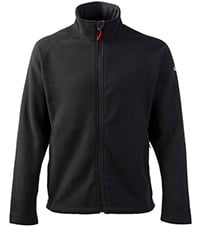 Fleece Jackets and Pants (Priority)
Simple fleece garments provide excellent warmth and cushion when standing long watches, and launder well. Avoid pockets and zippers so the bulk is reduced under FWG. Great for sleeping in during long passages as well.
Long Underwear (Priority)
This thin layer can make the difference between a cool evening and freezing your butt off. We like mid-weight styles, although it is not a bad idea to have two different weights of fabric. Toasty when worn alone below decks.
Look, we like to be organic as much as the next guy or gal, but this is the place to go synthetic. You want either polypropylene or polyester fabrics that cling to your skin and transport moisture away from your skin. Don't use cotton or other natural fibers.
Deck Shoes or Boots (Priority)
We don't really care if you prefer to use boots, moccasins or athletic-style boat shoes, but you must wear them when on deck. Nothing ruins a trip faster than a broken toe or other foot injury, and nothing is more unsafe than insecure footing. Save these shoes for the boat; don't let the dirt and rough surfaces of land wear down their non-skid abilities.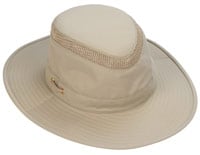 Hats (Priority)
OK, some hats make you look like a dork, but they help insulate at night, and reduce sunburn in the day. Floppy canvas hats are very popular due to the wide brim that helps reduce sun exposure. If you like baseball caps, consider models with longer bills to provide extra shade protection. Be careful that you don't allow your ears to get burned while wearing caps.
Gloves (Priority)
Line-handling gloves made from either genuine or synthetic leather can save wear and tear on your hands. New versions with Dura-Grip palms seem to last a long time and remain flexible after repeated saltwater soakings. In cold, wet conditions, consider fleece or other warm gloves under a waterproof over-mitt (which can be removed quickly if needed).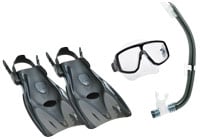 Snorkeling Gear (Optional)
Few pieces of equipment allow you to enjoy a trip to the tropics like a quality mask, snorkel and fins set. Masks have to fit properly, and be comfortable for long periods. We like masks and snorkels made from silicone rubber, which is soft and wears well. Fins should not be so large as to tire your legs quickly. Less confident swimmers may opt for a small inflatable vest (orally inflated) that will provide assistance while on the surface.
Scuba Gear (Optional)
Compressed air is frequently available from shore or from other vessels, so you can probably skip an onboard compressor. If you're serious about your diving, you should seriously consider getting a DAN (Diver's Alert Network) card. This will allow you to be evacuated from just about anywhere to medical care should you have a diving-related accident. (diversalertnetwork.org)
---
Electronics, Communications
Shortwave Receiver (Priority)
While an SSB (Single Sideband) radio can be used as a shortwave receiver, they tend to draw lots of current (3-5A) which can deplete battery banks quickly. A quality Sangean, Sony or Grundig receiver can also work with WFAX software.

VHF Marine Radio, Antenna (Priority)
VHF Marine Radios are the core communication device on boats and will communicate clearly up to 60 miles. Sailboats should use base-loaded stainless steel whip antennas at the masthead, and low loss coax should be used to reduce power loss. Powerboats can use higher-gain fiberglass whip antennas mounted high on the cabin. Recommended brands include ICOM, Uniden, Lowrance, Simrad, B&G, Standard Horizon and West Marine.
Many radios over $200 now offer a remote station as an option. Most (ICOM, Standard Horizon, Raymarine, Simrad) are like large microphones on a long coiled cord. For sailboats, this allows you to have a full-power radio accessible from the helm, while the main radio is in the navigation station. For powerboats with two helm stations, you can put the remote on the fly bridge, and save the hassle of having to install an entire second radio and antenna.
Spare Antenna (Priority)
Spare antennas don't have to be fancy, but if you lose your mast, you'll need one. Shakespeare makes an adequate and affordable one, the Stowaway, for about $60.
SSB Radio or Ham (Optional)
Single Sideband (SSB) radios are expensive, involve complicated installation, and require knowledge to operate. However, they can communicate nearly halfway around the world, and can be used for email transmissions with the TNC, below, and a computer. They are the long range equivalent of the marine VHF radio because they provide a nearly universal party-line to the rest of the marine world.
Even experienced long distance cruisers will be flummoxed by the intricacies of radio propagation, since there are several variables that must be taken into consideration (frequency, distance, time of day for the receiver and the transmitter, etc.). There are software programs that can shed some light on this challenge, and certainly books by Gordon West and others that explain what frequency to use when. But there is a big difference between firing up an SSB and firing up an Iridium phone and the probabilities of getting through. Like becoming proficient with radar, the SSB user must commit to learning about the operation of the tool.
Terminal Node Controller (Optional)
A TNC allows you to connect your laptop computer to your SSB for e-mail at sea. Best model for most boaters is the SCS Pactor P4dragon, which runs about $1800. For more information, see sailmail.com, a non-profit corporation's website which provides e-mail services for cruisers worldwide.
Iridium Satellite Phone (Optional for some, critical for others)
There's a long history with Iridium that is both interesting and too complicated to cover here, but at present, Iridium offers worldwide voice and data communication for a reasonable price in a portable or mounted format. Voice quality is good, and while the data transmission rate is slow, cruisers have used the data capability for both email and downloading GRIB files with great success.
Iridium GO (Optional)
Iridium GO! is a Wi-Fi hot spot that allows you to send and receive voice, email and text, using your smartphone or tablet as a headset.
Inmarsat iSatPhone PRO 2 Satellite Phone (Optional)
Similar to Iridium, provides handheld and fixed voice and (slow) data communication. The coverage is virtually global, except for polar regions.
---
Electronics, Entertainment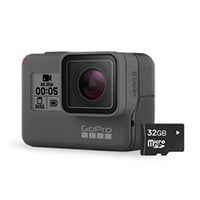 Stereo/CD (Optional)
We have had good results with automotive style decks if they are kept dry, although eventually water vapor causes internal corrosion. We like having a wireless connection with our iPhone that we've loaded with a selection of saved tunes from Pandora or Spotify. Speakers, no matter how waterproof, are good for a couple of years and then should be replaced. If possible, get a pair of really nice speakers for the cabin with reasonably sized woofers (6" x 9"). Fusion Marine stereos link with most brands of multi-function displays. Portable, waterproof Bluetooth speakers, connected to your Android or iPhone, are an alternative.
Multi-System TV/DVD (Optional)
Remember that the broadcast standard used in the US is used in very few other countries, so you won't be able to watch local TV or use DVDs when away. You may end up just watching a few of your favorite DVDs or trading them with other cruisers. Made by Sony, Panasonic, JVC, etc.
Waterproof Camera (Optional)
Not only for taking shots underwater, but what about when it is blowing hard on deck? The GoPro camera is tiny, nearly indestructible, and very popular. Garmin has their VIRB series, as an alternative.
---
Electronics, Navigation
Weather Map Solutions (Priority)
Good weather information is critical to enjoyable, safe cruising. It used to be that the Furuno FAX207 was virtually standard equipment on racing and cruising boats, but most boats now use an iPad or a laptop and Xaxero, PredictWind or similar software (along with an Iridium sat phone or an SW or SSB receiver).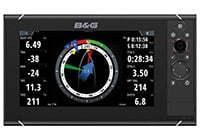 Fixed Mount Network GPS (Priority)
Many boats use a networked multi-function display that can perform many tasks. Choose models with a large, sharp display and good user-interface. Our customers' favorite vendor continues to be Garmin, but check out the B & G Zeus, with sailing-specific features, or Raymarine eS-Series.
Recent changes in the costs of domestic charts have made it much more cost-effective to have the US coverage that you need, assuming you're navigating with a PC and with software from Maptech, Fugawi or Navionics. Now anyone can download current vector or raster charts from NOAA and cruise American waters. The same is not true with International destinations, since the concept of Public Domain is not a worldwide concept.
Depth Sounder (Priority)
One of the basic navigation items on board. Should read in all units of measure (feet, meters, fathoms) due to variations in charts, and should be capable of 600-1000 foot depths.
This falls into the highly necessary category; you obviously need to know the water depth for prevention of unintentional grounding and safe navigation. Many depth sounders today will be integrated into the GPS/Chartplotter/Radar installation on the boat, but there is still a market for a small 0-600' sounder that continuously reads out depth.
Knotlog (Priority)
Speed and distance traveled is key navigation information. Knotlogs are commonly integrated with depth sounders in Tridata displays (speed, distance, depth).
Autopilot (Optional)
Autopilots have tried to force their way into the Priority category, but some diehard cruisers still think of them as being Optional. Plagued by low reliability and costly service calls for years, modern autopilots are generally power-efficient, reliable, and good cruising companions. Don't undersize the drive unit, and consider hydraulic ram models for increased reliability. Large boats require large steering forces, resulting in a constant 4-7 amps of current consumption, which can easily be the biggest load on your boat. Excellent when motoring.
Radar (Optional)
Radar is the best way to keep from getting run over by a ship. Radar has rapidly evolved from being a single product that had no connection to other navigation products to being a component in a vessel's navigation suite. Furuno, Raymarine, Navico (Simrad, Lowrance, B & G) and Garmin are the leaders in this area. New models are far more energy efficient, and radomes have shrunk to as little as 12" in diameter. Color displays allow you to determine the strength of a return by color and not just by brightness. MARPA functions allow navigators to track targets to determine whether or not they are a threat. Mount the antenna high (12-15' minimum) for reasonable range.
Okay, we feel a little guilty about the "radomes have shrunk to as little as 12" in diameter" comment. While true, there are laws of physics at work here, and larger radar antennas inevitably give you a narrower beam width, which translates into better target discrimination and greater range for a given power. We'd recommend either 18" or 24" 2kW or 4kW radomes for sailboats, and 48" open array antennas for larger passagemaking powerboats.
Check also the inexpensive, electrically-thrifty solid-state radar units from all of the major manufacturers. They're safe to install anywhere on your boat, with superb close-range detection performance compared to the traditional radars mentioned above.
Tablet or Laptop Computer (Optional)
Many cruisers, like Richard Spindler (Latitude 38), now swear by the relatively affordable iPad, using Navionics and other apps that use the free charts from NOAA. Can be used for navigation, WFAX, entertainment, SAILMAIL, or writing the next Moby Dick. "Call me Ishmael."
---
Navigation, Traditional
Main Compass (Priority)
Compasses become dramatically more stable as their size increases, so we suggest a large main steering compass. Make sure that it can handle the changes in the dip of the Earth's magnetic field as you travel to different latitudes.
Compass Spares (Priority)
A spare expansion diaphragm, light bulb and compass fluid are good ideas. Since compass lights are corrosion-prone, you may want to get a light assembly in case the contacts corrode.
Charts (Priority)
Charts are remarkably expensive once you leave the US (plan on $30 to $40). Chart storage also deserves thought.
Navigational Books (Priority)
Classic navigation books include a Nautical or Air Almanac to provide celestial body positions, a set of sight reduction tables (H.O. 249 or 229), and possibly some worksheets for reducing sights. You'll also need Light Lists and Coast Pilots for your intended destinations, or the national equivalent.
Ship's Logbooks (Priority)
The choice of format is up to you, but we like to have columns for wind speed, wind direction, heading, sea state, sail combination, etc. Weems and Plath Offshore Logs are a good choice. Plan on using two or three per year.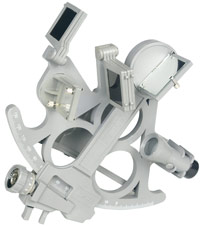 Sextant, Plastic (Priority)
For a backup to your GPS(s), a Davis Mk 25 sextant is essential. Sufficiently accurate, lightweight, and durable, it can serve as your sole means of navigation if needed. Plan on adjusting the mirrors every time you use it.
Sextant, Metal (Optional)
Metal sextants are much less important than in the recent past when they served as the primary navigation device, but they are a delight to use. The Astra, from China, runs around $650, but you can pay as much as $2500. Ebay.com frequently offers older sextants at greatly reduced prices.
Chronograph (Priority)
Accurate time is critical for celestial navigation, and the accuracy in the average $20 quartz watch is more than sufficient. Bring several in case one packs it in. An occasional resetting using WWV or WWVH will maintain accuracy.
Barometer (Priority)
A mechanical or electronic barometer is still one of the best weather prediction devices. Modern desk models with solid-state sensors appear accurate, and store up to 24 hours of readings, with a resolution of 1mB. We'd recommend a backup device, whether mechanical or electronic.
Plotting Equipment (Priority)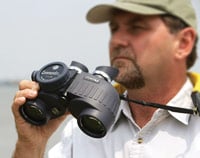 We don't think you need a pile of plotting devices, but we do suggest you try the various methods (rolling plotter, standard plotter, parallel rules, triangles, one arm protractor, etc.) and find the method that you like best. A rack that is specifically built for your most common tools, or a sewn holder, is a nice way to keep them separate from chart table clutter.
Hand Bearing Compass (Priority)
We really like hand bearing compasses that are held close to your eye, compared to those held at arm's length. Recommended models include the Weems and Plath and Vion Mini 2000 compasses.
Binoculars (Priority)
Generally we find that 7 x 50 binoculars are the best for all around marine use. Good light gathering ability at dawn and dusk allows you to find dimly lit objects. We like West Marine, Fujinons and Steiners, with or without a built-in compass. Waterproof, of course. Consider a compact pair, like 7 x 32 size, for cockpit use. Good binoculars are a joy.
---
Steering
Windvane Steering System (Priority)
Okay, some boats will elect to go with several autopilots, but a windvane is very reliable, draws no energy, and can be owner-repaired. Servo pendulum windvanes can be used on inboard rudders, while auxiliary rudder models are used with outboard rudders. Scanmar (selfsteer.com) makes them, and has an excellent web site. This is a custom installation and we recommend consulting with specialists.
---
Sail Hardware
Spinlock Deckware Mast Harness.
Bosun's Chair (Priority)
Sooner or later, you'll have to go up the rig (or pay someone to do it for you). A big, comfortable chair with a deep cushion and large pockets with lanyards is a good idea. Climbing harnesses can also be used, and provide excellent security and mobility, but they lack sufficient padding to be comfortable for extended periods. Prices are reasonable ($40 to $80 or so), but you should have some training in their use before going aloft. In particular, they use a buckle design that must be closed correctly.
Mast Climbing Solution (Priority)
You might consider a way to go up the mast single-handed, such as the ATN Mastclimber, although most solutions are either expensive and/or require quite a bit of agility. Mast steps, although reliable, have a habit of tangling halyards, and they add windage.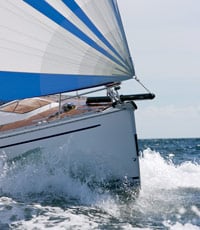 Whisker Pole (Priority)
Whisker poles need to be as large as the luff perpendicular (LP) of the sail they are used with. We recommend fixed length poles when possible, or line control (LC) poles from Forespar with sails of varying size. For the ultimate in convenience, consider carbon fiber tubes to dramatically reduce pole weight. Okay, now you have one or two downwind poles: how are you going to store them?
While racers store their spinnaker poles on deck for low windage and low center of gravity, cruisers often opt for vertical storage using extended tracks running up the mast. This requires a system to raise the butt of the pole to a height at least as high as the pole is long, plus a chock on deck to secure the other end.
This might be an opportune time to pitch the idea of cruising headsails that don't require poles to hold them out. So-called cruising spinnakers or asymmetrical spinnakers can be flown from the bow or headstay, and provide lots of drive if you don't try to sail directly downwind.
Storm Jib (Priority)
This is best left for a discussion with your sailmaker. Storm jibs are generally five percent of the I measurement squared (a boat with a 50' I would have a 125 sq.ft. sail) and no more than 65 percent of the foretriangle height. Sailmakers with extensive cruising boat experience (Carol Hasse at Port Townsend Sails is an example) will add incremental reinforcements and chafe protection to ensure that the sail stands up to extreme conditions.
Storm Trysail (Priority)
Trysails are heavy weather sails that replace the main, and are independent of the boom. Max size is 17.5 percent of the E x P dimension (a boat with a main measuring 40' x 12' would have a trysail no larger than 84 sq.ft.). It is trimmed like a jib with two sheets.
Drifter Headsail (Optional)
Talk to your sailmaker about a large, full sail for close reaching in light air. Better than slatting with a heavy #1.
Downwind Sail (Optional)
Whether asymmetrical or symmetrical, a large nylon downwind sail can add many miles to your days. New-generation top-down furlers make setting and furling asymmetric cruising sails much easier. See our West Advisor on Flying Sail Furlers.
Downwind Sail Snuffers (Optional)
Everyone seems to agree that ATN snuffers are the best, due to the shape of the mouth of the snuffer opening. Very good idea, especially when shorthanded. (atninc.com)
Sewing Machine (Optional)
See the Offshore Cruising Companion by John Neal and Amanda Swan Neal for a list of good sewing machines.
Rigging Cutters (Optional)
There are two types: large devices with handles, like bolt cutters, and smaller hydraulic cutters. If you lose your rig, getting rid of it quickly is important if you are to reduce other damage. A better solution is to plan ahead by using soft cotter pins, cut to a minimum length, and spread slightly. See Annapolis Book of Seamanship.
Spare Standing Rigging (Priority)
Many cruisers carry a spare shroud equal in length to their longest wire, with one terminal installed. This works well if you don't have rigging of various diameters for lowers and intermediate shrouds. A Sta-lok stud can be attached for the lower terminal once the shroud is cut to fit.
Spare Running Rigging (Priority)
Running rigging seldom fails catastrophically, but it does suffer from chafe continuously. Sheets/guys which run through poles are also subject to chafe, since nothing seems to eliminate friction from pole end fittings.
---
Anchor Gear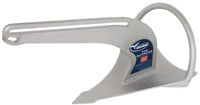 Anchor, Primary (Priority)
We recommend single point non-pivoting anchors like the Manson Supreme, Spade, Rocna and Delta as primary anchors. They generally have excellent penetration in a variety of bottoms. Size conservatively: allow at least a pound per foot LOA to 40', and 1.25 pounds per foot from 40' to 60'. See our West Advisor article on Selecting the Right Anchor.
Anchor, Secondary (Priority)
Secondary anchors should be a different style from primary anchors (a fluke anchor, if your main anchor is the single-point type, for example) to suit a wider variety of bottoms. Consider West Marine Performance or Fortress aluminum anchors. Size 60 to 80 percent of the primary anchor size.
Anchor Rodes (Priority)
Most bluewater cruisers would want all-chain rode on at least one anchor, if not two. Chain's weight and abrasion resistance provide great peace of mind when anchored. Ideally, all chain rodes can be stored further aft than an anchor locker that's way up in the bow so that the weight is not as much of a performance detractor. Windlasses will work best with short link chain (most new windlasses are designed for High Test, and BBB typically fits many older models). For an additional weight reduction, you can use Grade 70 chain, which is substantially stronger than High Test (Grade 43). Be sure the chain you select fits the available selection of gypsies for the windlass you choose. We have heard of some cruisers having problems getting G70 chain to fit.
Windlass (Optional)
All-chain rode necessitates a windlass, and no one wants to use a manual windlass for long. Consider a modern, vertical capstan electric windlass from Maxwell or Lewmar.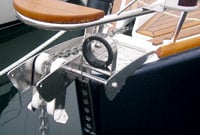 Anchor Roller (Priority)
Anchor rollers provide a strong, chafe-free place for your rode to pass over the gunwale. It also provides a place to store unwieldy anchor shapes like plows and Claws.
Stern Anchors (Priority)
While stern rollers are possible, anchors will generally be stowed in the lazarette or on a bracket on the pushpit. Rodes will generally be a rope-chain combo. A stern chain pipe can make rode storage easier.
Large Diameter Fenders (Optional)
Foreign docks and wharfs, when available, are rough by American standards. Large fenders and fender boards can dramatically reduce topside damage. Having a means to inflate and deflate fenders can dramatically reduce storage volume.
Bow Thruster (Optional)
Many large cruising boats combine poor maneuverability with high windage. A bow thruster, while expensive and drag-inducing, can make close-in maneuvering much easier.
---
Dinghy/Engine/Bikes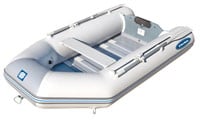 Inflatable Dinghy (Priority)
Dinghies are one of the most important accessories one can put on a cruising boat. Most cruisers would argue that if you have the ability to store a RIB (Rigid Inflatable Boat) on the mothership, (using davits, deck storage on a powerboat, or foredeck storage on a large cruising sailboat) you should get one. Common sizes are 10' and 11' long. The next best thing is a so-called "compact RIB" which has a folding transom, and which is stored in a large fabric bag like a giant surfboard. If that's still too big, you're a candidate for a high-pressure floor (HP) inflatable or a sportboat. You should choose Hypalon fabric, not PVC, if you're headed for the Tropics. Refer to the West Advisor on Choosing an Inflatable Dinghy for more information.
Outboard Motor (Optional, but darned important)
The brand of outboard you select may be more dependent on the availability of service and parts in foreign countries than on the reputation in the U.S. In broad terms, we like small two-cylinder outboards in the 8hp range on dinghies around 10', and 10-15hp engines on 11' boats.
Launching Wheels (Priority)
To save your boat's bottom, install fold-down launching wheels on the transom. This is more important on fabric bottom boats (roll-ups, sportboats) where dragging them on a beach is a sure way to wear them out.
Boat Cover (Priority)
Regardless of the fabric material on your inflatable, a cover will greatly extend its life, and keep it clean inside. Make sure that the cover extends to the cones on the stern, and that it tucks over the tubes to keep it in place.
Locks and Security (Priority)
Dinghies are traditionally a high theft item for cruisers. A firmly attached glued patch with a reinforced eyelet is one option, or you can drill a 3/4" hole through the transom and pass a cable through it (but seal the hole well!). Get a lock for your engine as well.
Rigid Sailing Dinghy (Optional)
A rigid sailing dinghy can be a great source of recreation for kids (and adults), as well as serving as a backup to the inflatable. Fiberglass or molded plastic can be used for the hull.
Folding Bicycles (Optional)
John Neal points out that you may be able to buy and sell bikes at your cruising destinations and avoid having to store them onboard. Folding bikes can be heavy, and must be built of non-corroding materials.
---
Boat Comfort
Dodger for Companionway/Cockpit (Priority)
A dodger makes life dramatically better on deck and below. There are lots of options (hard, soft, combination), but everyone agrees that they are mandatory. At a minimum, have a companionway dodger.
Boarding Ladder (Priority)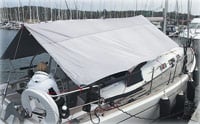 Boarding ladders can be hung on the transom, but the motion of the boat may create a cheese-grater effect to those attempting to board. A second side-mounted ladder at the gate in the lifelines can make the ideal boarding location. Make sure treads are wide enough for bare feet.
Awning for Cockpit (Priority)
Cockpits become unbearably hot in the Tropics, but an awning will allow you to stay outside during the day. Methods of support vary from boom-supported, rigid tubing, lots of ties, etc. Can be set up to work with the main up, or only when the main is furled.
Cushions for Cockpit (Optional)
Custom cushions make cockpits much more hospitable, and allow sleeping in the cockpit.
---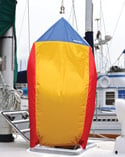 Ventilation and Heating
Wind Scoop for Hatches (Priority)
You want to funnel the available wind down below, so fabric wind catchers are required. Smaller scoops can be used in ports.
Interior Fans in each cabin (Priority)
Every berth, plus the galley and nav station, needs a small 12V fan, and cabins should have two. Hella and Caframo fans are very energy efficient, and will be used non-stop in the Tropics.
Forced Air Diesel Heating (Optional)
This is obviously a function of where you want to cruise. Portable heaters have no place on a boat at sea, and will generally not put out enough heat anyway. Fans can help distribute heat from a bulkhead mounted drip heater.
---
Cabin and Galley
Interior Lights (Priority)
Of course you'll need interior lights, but select lights that draw as little current as possible. Alpenglow is a frequently named brand, due to their extreme efficiency. Low-level LED lights can make it safer to wander at night.
Light bulbs for every interior, exterior, and navigation light
Many boat lights use peculiar lamps that are difficult to find outside of the US. John Neal recommends the following inventory:
Tricolor light - Two per year
Deck navigation lights - One per year
Interior lights - One per two years
Flags (Priority)
You'll need courtesy flags for the countries you visit, and a US flag to identify your nationality. Sewn flags are nicer. Read up on flag etiquette for where to fly them, and when (Chapman's). See also our Advisor on Selecting Boating Flags.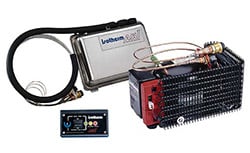 Vacuum Cleaner (Optional)
A handheld vacuum with an agitator brush such as the Hoover Sidewinder is recommended if you have carpets. Generally, 110V versions outperform 12V DC models.
Refrigeration (Optional)
Optional? You bet! Refrigeration is an energy hog, and is subject to breakdowns in the most unfortunate conditions (like when the ice box is full of frozen food!) Dry ice can keep stuff frozen for 8-10 days under the right conditions as an option. We recommend 12V DC versions if you elect to go with a reefer.
---
Plumbing and Water
Taste Filter, Deck (Priority)
Like fuel, consider filtering your water before it gets into your tanks, and when it leaves your tanks. Common Watts or SHURflo canister filters are high volume, and can remove sediment and pollutants.
FDA-approved Water Hoses (Priority)
John Neal recommends two or three 50' garden hoses for filling tanks. Attach to Taste Filter, above, to filter water before it enters your tanks.
Taste Filter, Inline (Priority)
An additional filter inline between freshwater tanks and faucet to remove chlorine, sediment and bacteria. Helps improve the taste of your water and increase your peace of mind.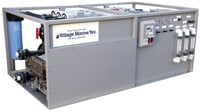 Watermaker (Optional)
Modern DC watermakers convert seawater into high quality freshwater at the electrical cost of 1-2 amp-hours per gallon. Katadyn Power Survivor 40, 80, and 160 models are popular, although they must be provided with filtered seawater for long life.
Excellent Watermaker Pre-filters (Optional)
Pre-filtering is the key to long pump and membrane life. There are a variety of filters; select 30-micron polyester filters instead of cheap paper filters. You will also need biocide and a 5-micron silt-reduction pre-filter system if the water conditions require it. Watermaker seals also need replacement every 1,000 hours or so.
Additional Water Tanks or Jugs (Priority)
Plastic containers extend your fresh water supply.
Rebuild Kits for all Pumps, Head (Priority)
You can buy individual spare parts, complete repair kits or complete pump assemblies. Having the complete pump assembly allows you to quickly solve problems, while you fix the pump at a more convenient time. John Neal recommends one rebuild kit for every two years.
Additional Spare Parts
We recommend that you bring along the following:
Head repair kit - One per two years
Rebuild kits for galley pumps - One per two years
Rebuild kits for bilge pumps - One per two years
---
Electrical System
House Bank of Gel or AGM Batteries (Priority)
Don't go cheap on house battery capacity. The general rule is three or four times your daily consumption, which quickly translates to two to four 8D or four to eight 6V batteries. Our favorite battery type is Gel Deep Cycle batteries made by East Penn. They are proven, durable workhorses.
Extremely Approximate Rule:
30' boat - 200Ah house bank
35' boat - 300Ah house bank
40' boat - 400Ah house bank
45' boat - 500Ah house bank
50' boat - 600Ah house bank
Battery Monitor (Priority)
Each house bank (and you should only have one) should have a Battery Monitor. It will provide tremendous insight into when to charge, when to stop charging, etc. Blue Sea Systems, MasterVolt, Balmar and others all make good monitors.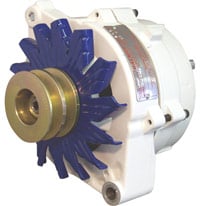 Large Alternator (Optional)
Large battery banks require lots of energy to recharge them. Large alternators (100A or larger) can reduce engine operating time. A design rule for alternator output is to aim for 25 to 35 percent of the battery bank capacity.
Spares Kit for Alternator (Priority)
Generally consists of spare brushes, diodes and bearings. Yes, you can repair your own alternator. See The Twelve Volt Doctor's Alternator Book by Edgar J. Beyn.
Smart Regulator for Alternator (Priority)
Smart regulators, like Balmar's ARS-5 and Max Charge, greatly reduce engine operating time, and increase battery life. Stock regulators are reliable, but stupid, and will reduce the battery life.
Back-up Regulator (Priority)
Regulators do fail, no matter how smart, so a backup regulator is important. Have it wired identically to the smart regulator so it can be swapped quickly.
Belts for Alternator (Priority)
Big alternators may extract five or more horsepower from the engine, and belts can get chewed up in a hurry (especially if undersized to begin with). Gates green stripe belts apparently have good reputations.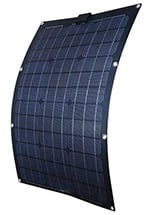 Solar Panels (Optional)
Silent power whenever the sun shines, solar panels can provide all the power you need for your boat. Each panel provides as much as six amps, so two of them can dramatically reduce engine operating time. They have to be adjustable, however, and not mounted permanently on a dodger or bimini for best performance. Figure about one amp for 1.5 square feet of panel.
Wind Generators (Optional)
Wind generators are capable of producing up to 25 amps in strong breezes, but larger models require substantial structures for mounting. Output is proportional to the square of the diameter, but models vary greatly in efficiency. Noise may be objectionable to both those on board, and those in the same harbor. Very low output in winds below 10 knots.
Towable Generators (Optional)
Due to the higher density of water, towed generators can develop great power with a relatively small propeller. There is some speed penalty, but this can be insignificant on larger boats or when operating near hull speed. Check the Aquair 100 from Ampair or the Watt&Sea, used aboard fast boats in the Vendee Globe race.
Inverter/Charger (Optional)
This is a lengthy topic, but most non air-conditioned boats can use an inverter instead of a generator for AC power needs. The best are pure sine wave inverters from companies like Magnum or Xantrex. Generally, when shorepower is available, your inverter's battery charger will be more sophisticated than any you're likely to be able to buy as standalone products.
Inverters should be sized based on your maximum instantaneous loads, when all items that are likely to be run at one time are operating (blender, microwave, toaster). Design Rule: 1000-watt inverter requires at least 200 amp hours of battery capacity.
---
Engine
Fuel Filters, Deck (Priority)
Filter your fuel before it has a chance to muck up your tanks. The Baja Fuel Filter works well, although it is slow. A better solution, and far cheaper, is Mr. Funnel, a more traditional plastic filter with a water-resistant filter media inside the funnel. Sold by West Marine as the Fuel Filter Funnel.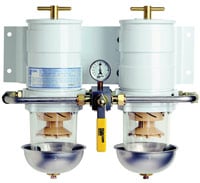 Fuel Filters, Inline (Priority)
Large diesel filters with spares are essential. Consider having a vacuum gauge inline to show filter resistance, so you can tell when to replace the element. Also consider a manifold style dual-filter system where you can work on one filter while the engine is running.
Electric Boost Pump (Optional)
Sooner or later you'll need to bleed your injection system, either because you've worked on the filters or run out of fuel. A small automotive fuel pump can greatly reduce the number of manual strokes it takes on the engine's fuel pump. Remember that these pumps frequently have small mesh filters inside them to protect the pump's valves, so always place them on the engine side of the primary fuel filters.
Mechanic's Tools (Priority)
Many of the tools you'll need onboard are the same tools you would use for automotive purposes. We like to use a quality brand like Craftsman, which are reasonably priced and which will hold up well if kept dry and sprayed with WD-40. Each boat will have different requirements. Many boats, for example, will not require metric wrenches, while others may be entirely metric.
Additional Fuel Tanks (Optional)
Additional fuel capacity means not having to transfer fuel using portable containers, as well as not having to store them. Most engines will burn 1gph per 40hp.
Parts for the Propulsion Engine (Priority)
It is always a struggle to suggest engine parts over and above the basic replacement parts like filters. Most engines are extremely reliable, and many boat owners can't fix problems which are more sophisticated than tune-up items. At a minimum, consider the following:
Primary and secondary fuel filter
Oil filters
Premium diesel engine oil (Delo 400)
Belts for raw water pump, alternator, etc.
Water pump impellers
Spare fuel pump
Flexible fuel line
ATF fluid for the transmission
Coolant
Grease, if needed for fittings
Feathering or Folding Propellers (Optional)
Besides new sails and a clean bottom, the best thing you can do for sailing performance is to swap out your fixed prop for a feathering or folding prop, such as a Max Prop or Martec. Folders will not catch on lines or kelp, and have very good performance in forward, but limited power in reverse. More expensive feathering propellers turn their blades to align with the water flow, which provides excellent thrust in forward and reverse. Many low drag propellers require special zincs. Make sure you take them with your other spares, as they may be difficult to find overseas.