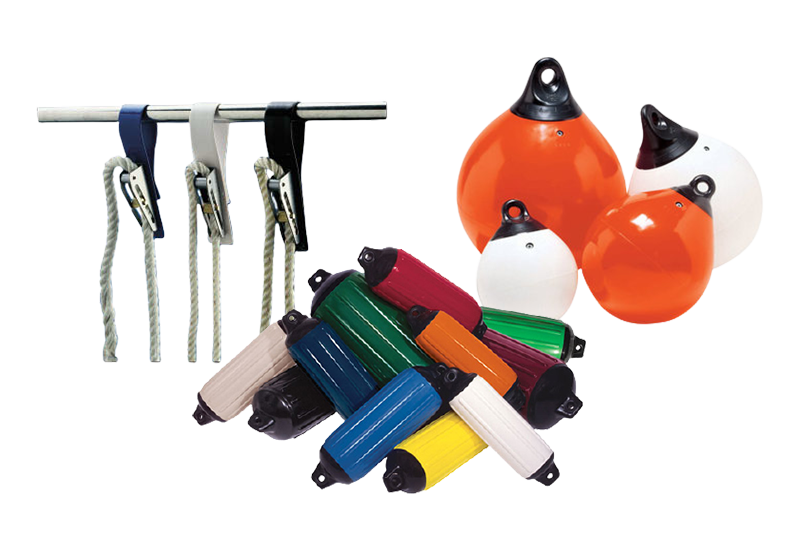 Boat Fenders, Covers & Mounting
Whether inflated or soft foam cylindrical, spherical or flat—fenders absorb the shock of vessels bumping into docks or other vessels.
Shop Now
Here you'll find solutions for all your docking and mooring needs. Start with what you need to secure and protect your boat. We offer dock lines by West Marine and New England Ropes. The selection includes spliced single-braid, double-braid, three-strand and 12-strand line. Protect your boat with Taylor Made® Products. Choices include boat fenders, dock bumpers, dock wheels and rub rail. To make docking larger boats easier, we offer bow and stern thrusters. Choose from our selection of dock steps and board your boat in comfort and style. We offer dock lighting fixtures to make your dock safer at night. For storing maintenance supplies and tools, shop our selection of dock boxes. We offer dock carts and wagons. These make transporting gear from your car to your boat easy. Other dock enhancements include dock ladders, de-icers and bird deterrents. Do you live next to the water and want a private dock? Shop our selection of dock hardware, floats and construction materials. Want a private mooring? See our selection of mooring gear and chocks. We have a full selection of fixed-length and telescoping boat hooks.